Tips for zero-waste cooking
Renowned for his world-class restaurants St Hubertus and AlpiNN, Norbert Niederkofler is a three Michelin-starred chef and author of  'Cook the Mountain'. Having recently been awarded a green Michelin star for his contribution towards sustainability within the world of fine dining, Chef Niederkofler is passionate about supporting local producers and creating sustainable cuisine.
Bringing together the perfect synergy of ethics and aesthetics, we recently sat down with him to learn more about his 'Cook the Mountain' philosophy as well as his tips for becoming a zero-waste home.
Miele: Your cooking has allowed you to travel the world using some of the most beautiful, natural and locally sourced produce from these locations. How do you harness the stories and culture from these diverse places into the food you produce?
NN: Nature and all of its wonders has always been a constant of my life. Traveling the world, I have learnt so many different techniques and ways of thinking from different cultures. Food is culture, and in learning this I realised that it is very important to do everything possible to preserve our planet for the next generation. What we are doing is using the techniques that we have learnt from all over the world and bringing it to the mountains.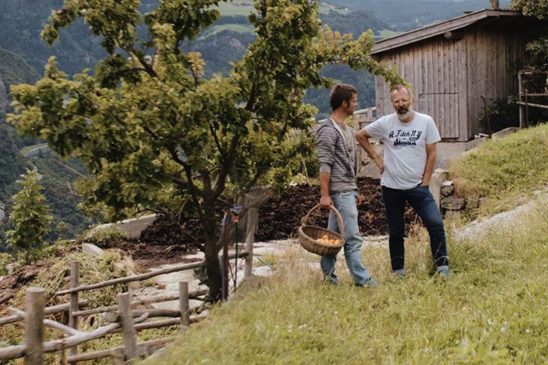 We love the ethos behind your 'Cook The Mountain' philosophy, can you tell us how people can incorporate these principles into their cooking at home?
I love to help people understand and respect the produce they find around where they live. Cook the Mountain is my way of being, my way of acting. The 'Cook the Mountain' philosophy means to cook with what is near you. This cuts down the transportation costs and the impact on the environment, and especially helps local farmers and producers to create a circular economic system.
The subtitle of our book is 'The Nature Around You', so we could show chefs of the next generation that, even without having products flying around and with high impact on the planet, you can still achieve the top of the rankings.
What was your inspiration behind the 'Cook the Mountain' philosophy in the world of fine dining?
The idea behind it was to be local, sustainable and to leave a better world for our kids. We understood that this could only be done by starting to break unwritten rules, and so that's what we did.
Why do you think sustainable cooking and the slow food movement is becoming so popular today?
People are starting to think more about nature, mainly thanks to the impact of social media, Netflix and of chefs all around the world. For me, I was inspired by the birth of my first son, to have a new outlook towards cookery and a rediscovery of creativity in the kitchen.
We started 'Cook the Mountain' in 2008 and CARE's in 2015 to talk about it, and even last year, which was very difficult for all of us, definitely gave our sustainable philosophy a great push. The next generation will think totally differently about these issues and it's great.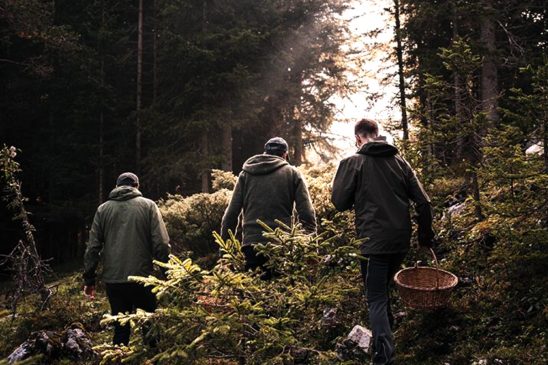 What are your three top tips for ensuring a zero-waste cook?
1. Create recipes without waste from the beginning by using all parts of your produce.
2. Work directly with farmers in order to understand their problems and respect the biodiversity in order to keep the soil fertile; manage water wisely.
3. Learn techniques for food preservation and be respectful of seasonality; use only products of the season.
How important is it for you to use sustainable appliances in your kitchen and restaurants? How does Miele help you in that journey?
Miele does a great and wonderful job by implementing a large amount of eco-programs in all of their products, from the dishwasher, to cooktops and vacuum sealing drawers. We have a lot of work to do to make people understand that they should use sustainable appliances more, because things can only change through these small actions.
Find out more…
If you enjoyed this article and are curious to learn more about Norbert's 'Cook the Mountain' philosophy, click on the links below: